The Labor of Commoning: Women Against Authoritarian Populism in Hungary
Gabriella Lukacs, Dietrich School of Arts and Sciences
This pr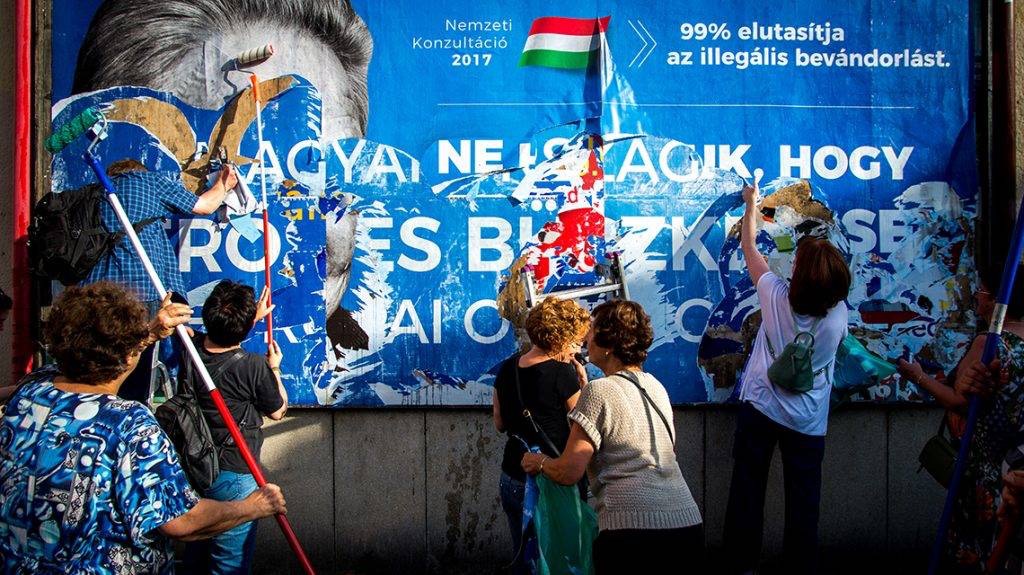 oject investigates how women use analog and digital media to participate in political discourse in the context of authoritarian populism, which is built on gender-based exclusion in Hungary. I propose that women play a pivotal role in consolidating an opposition to authoritarian populism by using analog and digital media to develop new political, cultural, social, and economic commons that the Fidesz-KDNP government has dismantled since 2010 when it rose to power. To probe my proposition, I analyze such prominent forms of media-based activism as billboard campaigns, street art, Internet memes, independent theater, and political vlogging. Exploring the place of media in fostering and fighting populism, I suggest, will shed light on the intensely mediated nature of populism, which inspires a conceptualization of populism not only as a political program, but also as a political style. Additionally, analyzing authoritarian populism through the lens of gender and ​labor will provide insight into understanding the crisis of liberalism, which fails to develop an economic program that does not exploit identity politics for profit. By investigating authoritarian populism in Hungary, this project adds an important case study to research on populism whose spread across the globe has peaked scholars' interest in recent years.
Anthropocene Stewardship: Linking Ecological Sustainability, Social Justice, and Well-Being in Settler-Colonial Hawai'i
Tomas Matza, Dietrich School of Arts and Sciences
My project is an ethnographic study of 'āina [land] stewardship in the Hawaiian Islands. Mirroring global trends in environmental governance, 'āina stewardship has re-emerged in Hawai'i as a response to Anthropocene crises. Drawing on biocultural knowledge, this land ethic and practice seeks to address ecological problems (species loss, climate change) and social challenges (resource scarcity, environmental injustice) holistically. This project builds on my two decades of research on governance and well-being in Russia and El Salvador, and extends those foci in an extra-clinical, multi-species direction. Specifically, the project will explore how Hawaiian communities and conservation-oriented NGOs attempt to merge ecological sustainability with social justice through stewardship. What sorts of social relations and practices constitute 'āina stewardship? How does this practice pertain to broader dimensions of well-being, such as the embodied emotional geographies between people and place (Sultana 2011), or a sense of having a stake in Hawai'i's future? The project addresses the Year of Emotional Wellbeing theme by focusing on how land stewardship supports both biodiversity and the well-being of human communities, while extending conceptualizations of well-being in a multi-species direction. A Priming Grant would help me sustain fieldwork while I seek external grants.
Momentum Funds 2022-2023 Awardees | Research | University of Pittsburgh