October 9, 2015 -

4:00pm

to

5:00pm
ANTHROPOLOGY COLLOQUIUM SERIES
 
Dr. Meredith S. Chesson
Associate Professor of Anthropology, University of Notre Dame
"Homemaking and difference at the Early Bronze Age walled town of Numayra, Jordan"
Friday, October 9, 2015, at 4:00pm in the Anthropology Lounge, 3106 WWPH
Approximately 5,000 years ago in the Early Bronze Age, people in the southern Levant (modern Israel, Jordan, Palestine, and southern Syria) settled into fortified settlements for the first time in the region, inventing a new form of settlement and drastically reworking their physical and social landscapes. Not surprisingly, they also reorganized their homes within these fortified towns. This presentation explores how we gain insights into the social, economic and political transformations of EBA society overall by focusing on how people created and maintained their homes at the small fortified town of Numayra, located on the eastern coast of the Dead Sea in Jordan. The site's amazing preservation of architecture, plant remains, and artifacts offers an extraordinary record of everyday life in the town, allowing archaeologists to explore the nature of economic, social, and political differentiation through the lens of an archaeology of homemaking.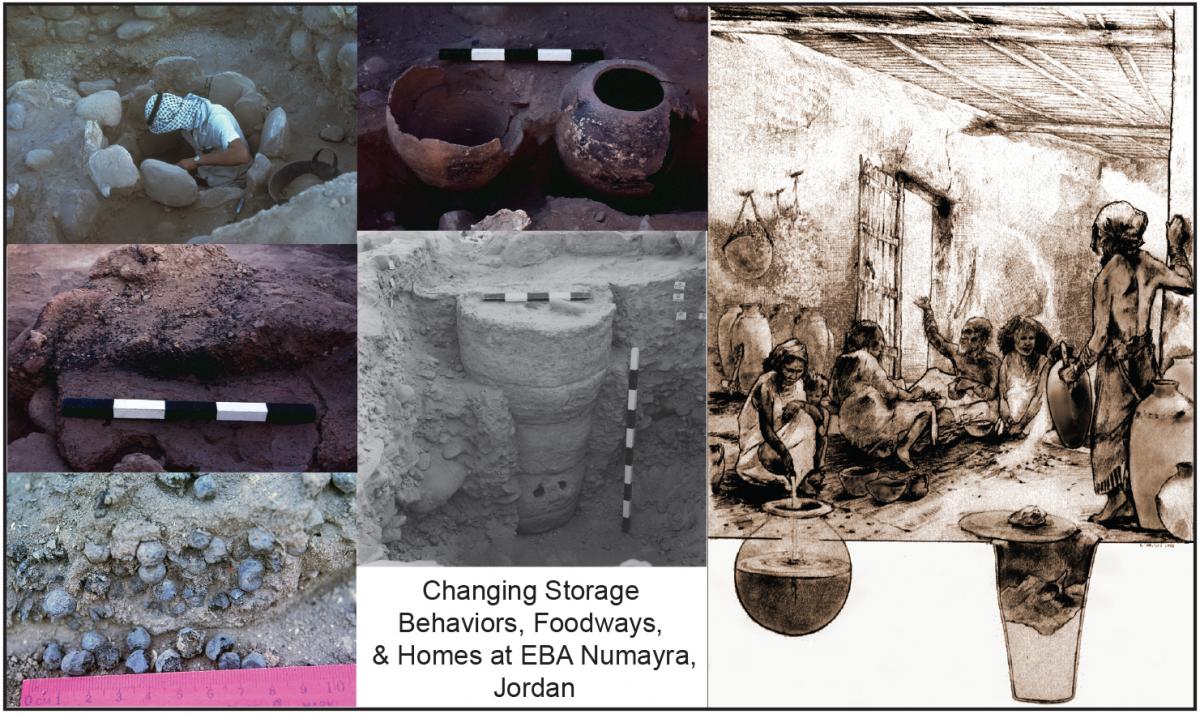 Variety of archaeological materials from Numayra, with a reconstruction of Room 1 by Eric Carlson
Reconstruction of Numayra's Central Area by Eric Carlson
Location and Address
3106 WWPH